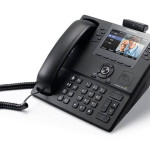 We sell as service most all used phone systems on the market. If we do not have it in stock, we are able to get it. Whether you have questions, need service on your old system or you need an inexpesive solution for your office, we have plenty of used systems.
We are constantly pulling out used phone systems from customer's sites when they upgrade to newer, more advanced systems. These used systems we pull out are very functional and come with warranties to make sure you are never left with an inoperable system. Since what we have changes on a weekly basis, please contact us with your needs and budget and we can tailor something to your business' needs.
For more information call us or contact us today.