Did you know that A1BizCom partners with Nextiva?
Call Us Today At (210) 651-5977 To Bring Your Business To The Cloud!
Over the years, A1BizCom has had the privileged access to the latest telecom & InfoTech solutions. We pride in finding customized services at the best value for each of our customers' operational budget.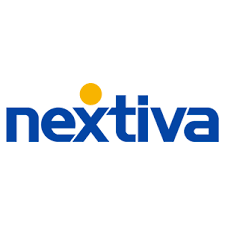 By partnering closely with one of the market's leader in cloud-based business communications, we assure high performance services, software and technology benefiting customers in Central Texas and all-over the nation.
Nextiva's products provide small and mid-sized companies the ability to gain a competitive advantage, transform their business, and increase their profitability.
Why did we choose to partner with Nextiva?
A1BizCom outsourcing services allows business owners to stay focused on their business by assisting them in finding, understanding and deciding on the best providers of connectivity.
Nextiva's products provide an all-inclusive platform, unified system that integrates desk phones, mobile devices and business applications to support companies of any size, and scales.
The multitude of services offered by Nextiva has shown a complete transformation for their customer's business and increase of their profitability.
Quick List of services offered:
Nextiva Cloud Phone System
All inclusive, cloud-based unified communications system connects businesses with their customers
Nextiva Hosted Call Center
Advanced call queuing, routing and monitoring
Nextiva SIP Trunking
Companies easily connect to our SIP Trunking service using their existing PBX equipment and save thousands on infrastructure and maintenance costs